You're going off on yet another tangent. First you argue against vaccines because you're scared of getting cancer.
Remember that thing I noted you don't do? You don't read attentively. I've never used the word 'cancer' in this thread, previous to this post. And I'm not 'scared' of anything. Your attempt to assign a motive is the cheapest kind of gaslighting.
But I'll tell you a secret, lady...
you can't gaslight somebody who really IS crazy...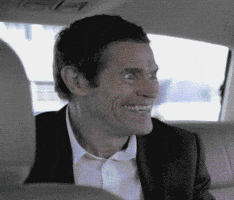 And I have no idea what you think you're going to pull with that triple negative. As the NIH abstract states, and as Fauci repeats in the linked podcast, the vaccines' efficacy is actually minimal and across some data trends deleterious. The data trends in Israel prove this, and what's been coming to light in Israel first is rapidly proving out across a total of 68 nations and in counties across the United States.
Now then, "She-Jay", you get one more chance to desist from acting stupid before I conclude that you're not acting and send you to the cornfield.